HeliaCARE Premium "Cutting Board Oil"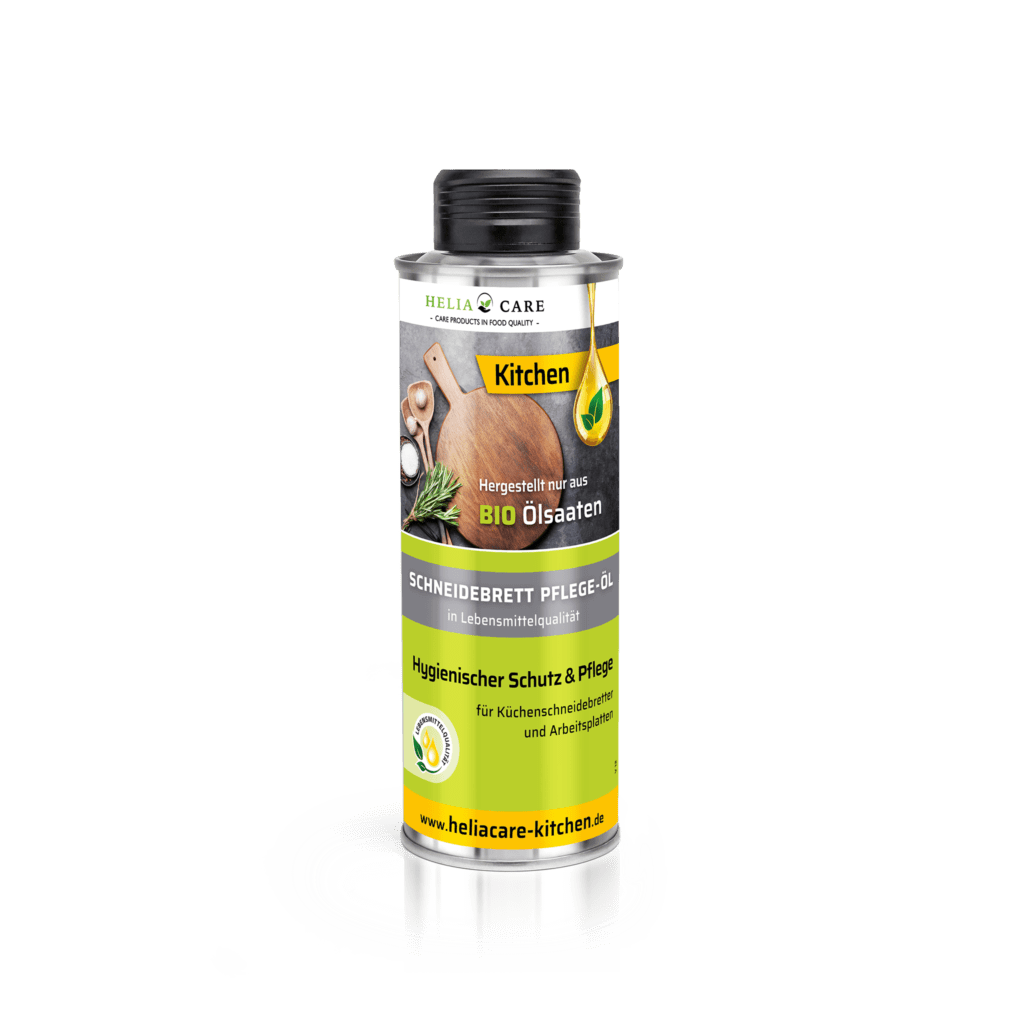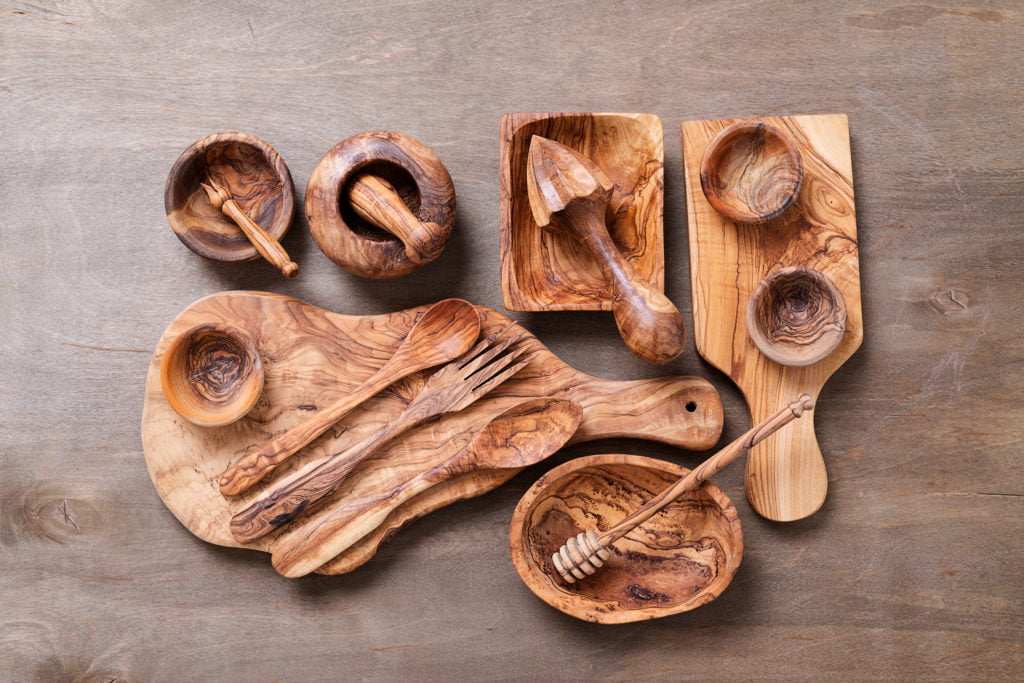 This high-quality natural oil is only made from cold-pressed and certified organic oil seeds (seeds) from regional cultivation in Germany. Food safe and of course in food quality, so that this care oil can come into contact with food absolutely harmless. No chemicals, no solvents, no smells, no additives - pure nature.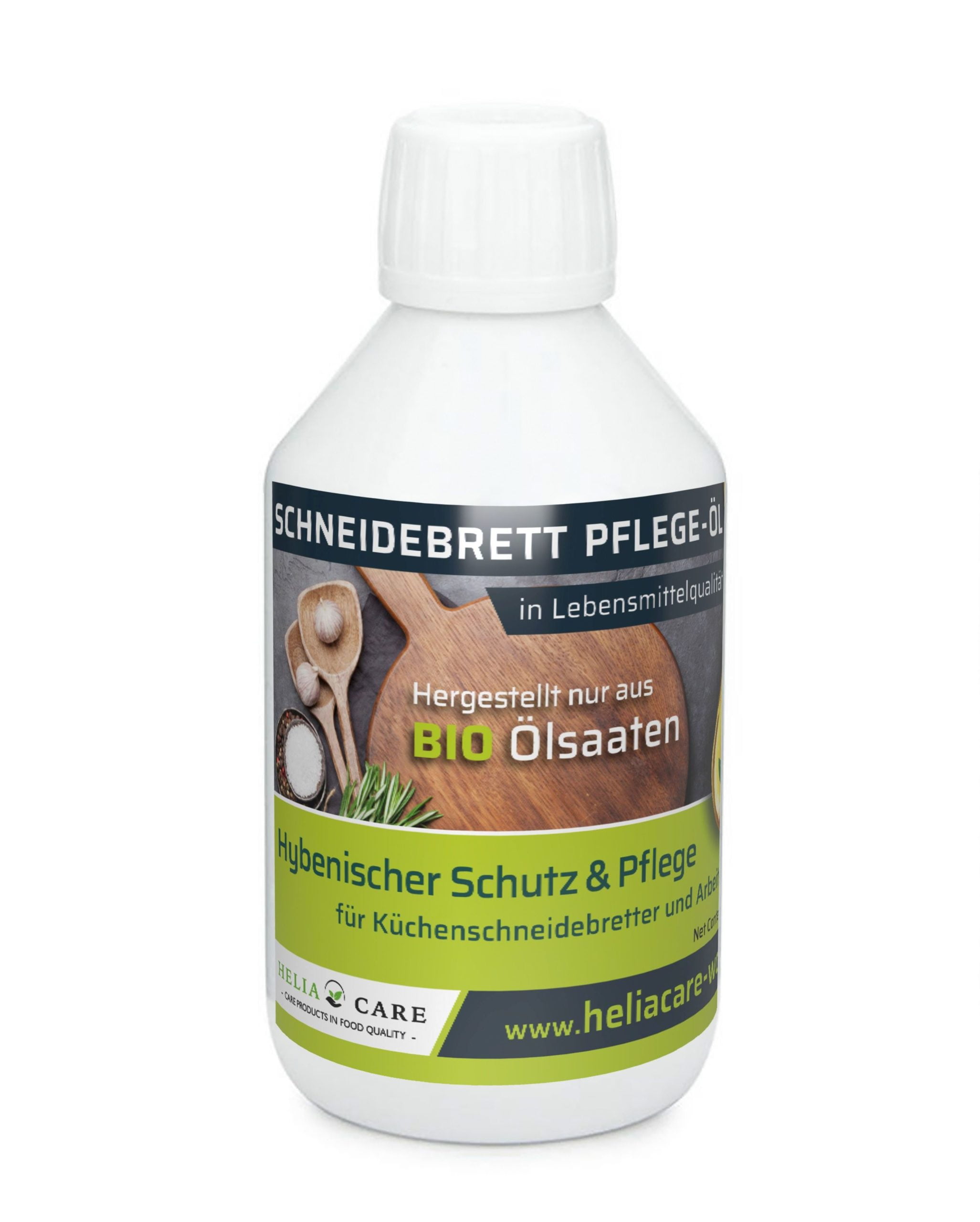 ---
How does it work?
The oil contains natural germ and fungus-inhibiting properties, which significantly increase hygiene.
The oil penetrates deeply and fills / seals the pores so that no other liquids can penetrate the wood. The wood grain is very nicely emphasized and cared for.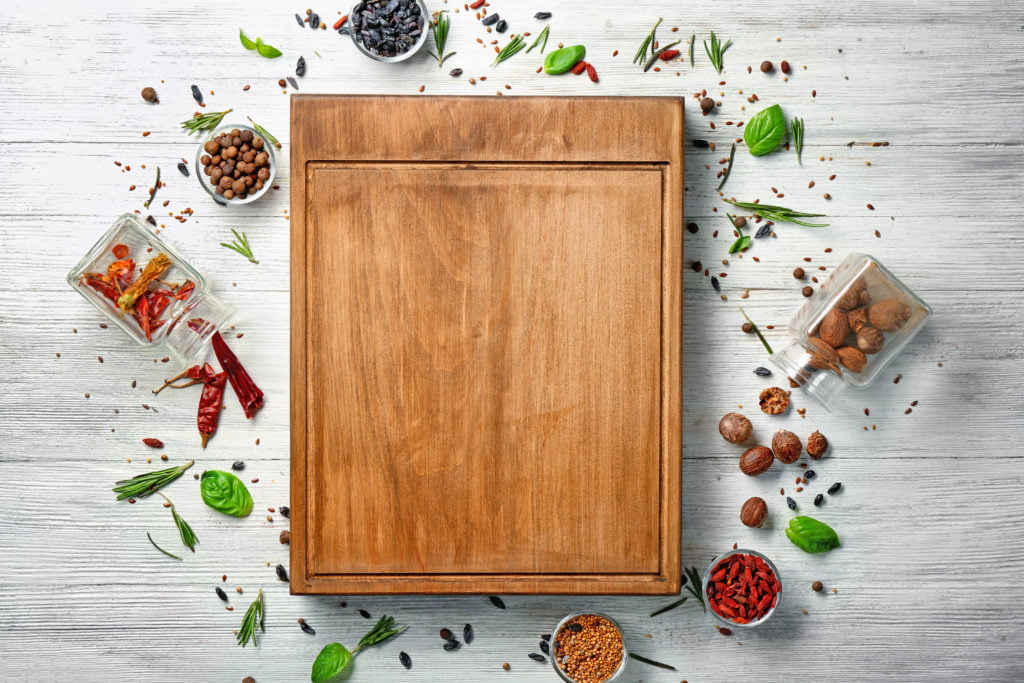 How to use it
Rub into the wood with kitchen paper or your bare fingers (for bargain hunters). Penetrates deeply and seals the wood pores.
Let dry overnight and rub dry the next morning if necessary. Meat / poultry juice can no longer penetrate, germs are reduced. Repeat application if necessary (approx. Weekly).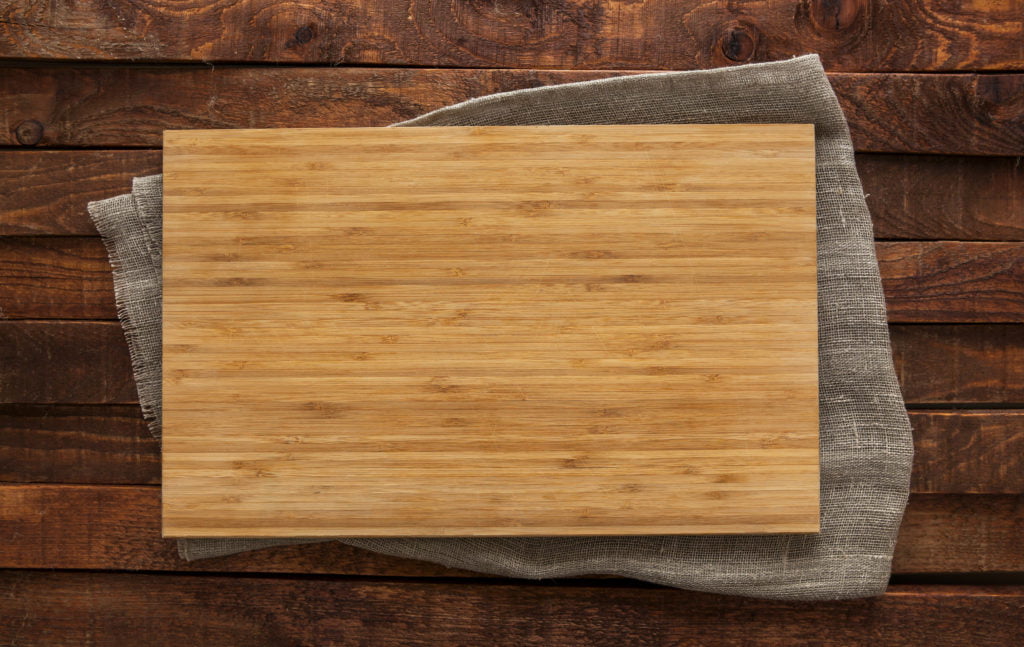 ---
---
Without chemistry
All of our HeliaCARE products do not contain any chemicals. Through the targeted selection of raw materials and innovative and sustainable manufacturing processes, we can completely do without chemicals and additives.
---
Consistent
Sustainable production and regionality have been an important part of our products and supply chains for years. For us, fair trade also applies to domestic agriculture, which supplies us with the basic products.
---
100% quality of life
Food safe and above all in food quality means that you can bring our product into contact with food without hesitation, without unwanted substances getting into your food.
---
BIO
We only use organic certified oil seeds (grains) and real beeswax for our cutting board wood oil. Our company is state certified for the processing of organic food!
---
Healthy living
By not using chemical or synthetic additives, our product can be classified as a food. You can apply the wood balm with your bare fingers and even let children help out under supervision. Neither vapors nor smells get into your house.
---
Simple & effective
HeliaCARE cutting board wood balm is easy to use and economical. The full effect is achieved after a few applications. If your board appears dry, simply repeat the application.
---
Consumption:
250ml are sufficient for approx. 50 applications (total for 10sqm wood surface)
Information: Support
---
Video tip: Making a cutting board with HeliaCARE treatment
Not only the production of a cutting board is shown here, but also how to apply and rub in the HeliaCARE cutting board oil correctly. After the exposure time, the cutting board is treated with the HeliaCARE cutting board balm.