For hygienic reasons, cutting boards require special care.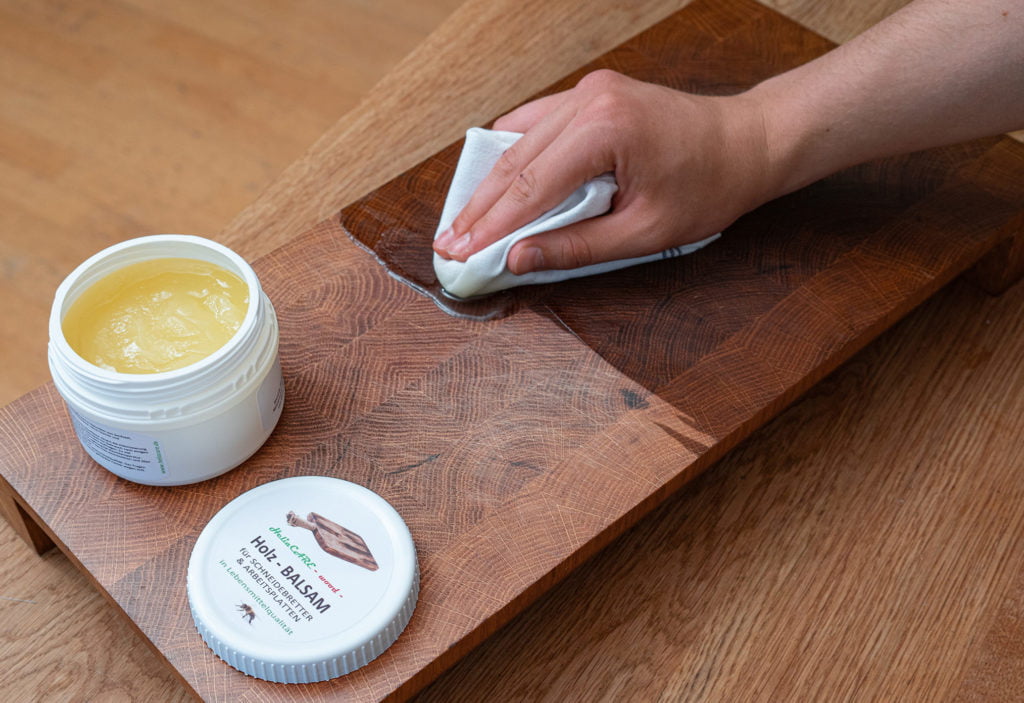 It is important that the juice from raw meat does not get into the pores of the wood surface. The HeliaCARE wood balm cutting board was specially developed for this task.
Compared to our normal wood balm, it has a slightly different consistency and a different recipe for the ingredients. This ensures that pores / cracks / knife marks in the wood are well sealed and that no breeding grounds for germs and bacteria form. The beeswax we use supports this hygienic effect.
Care tip:
Try to flatten the cutting board as much as possible. The easiest way to do this is with a scraper (available in our shop). This removes a thin layer from the wood with all the germs it contains.
Then apply the wood balm cutting board sparingly and rub it in with a cotton cloth / kitchen paper (ideally along the grain of the wood). It would be ideal to let the cutting board dry overnight.
The next day, rub off the excess balm with kitchen paper.
Repeat the application every week or as needed (when the wood surface appears dry).
After approx. 5 to 10 uses, the cutting board is soaked with the wood balm and has then achieved full protection.
The same applies to kitchen wood worktops.