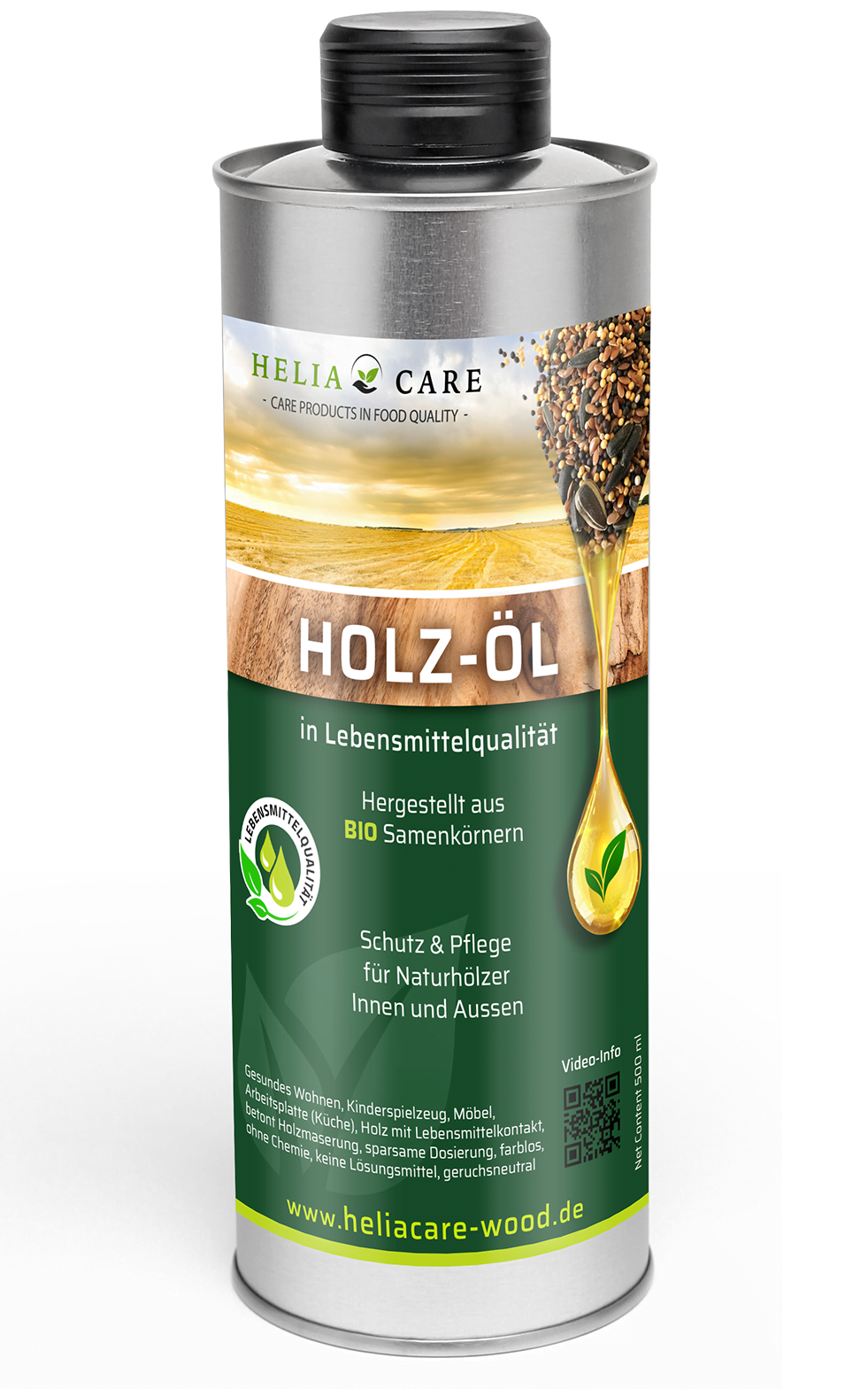 HeliaCARE Premium wood Maintenance oil "Fine Woodwork"
is the basis of natural and sustainable wood protection. The oil works deep in the wood and closes the pores, giving your piece of wood chemical-free protection against moisture, weather and general stress.

It is not our aim to claim that our products are better than others. We stand for comparable effects without chemicals - but in food quality, because sustainability, regional cultivation, BIO and biodegradability are very important to us in order to preserve our ecosystem.

That is why our wood protection products are based on a mixture of specifically optimized for each product even cold-pressed natural oils from regionally grown organic seeds (oilseeds) and are partially enriched with natural beeswax.
In order for our products to penetrate deeply and quickly into the wood, a technical process has been developed to remove the oil after pressing to remove all substances that are a hindrance to wood preservation. We mix with it no additives but reduce the natural products only to the important components. This gives you a very thin oil, which can be absorbed deeply and quickly and also fires up excellently, thus emphasizing the wood grain.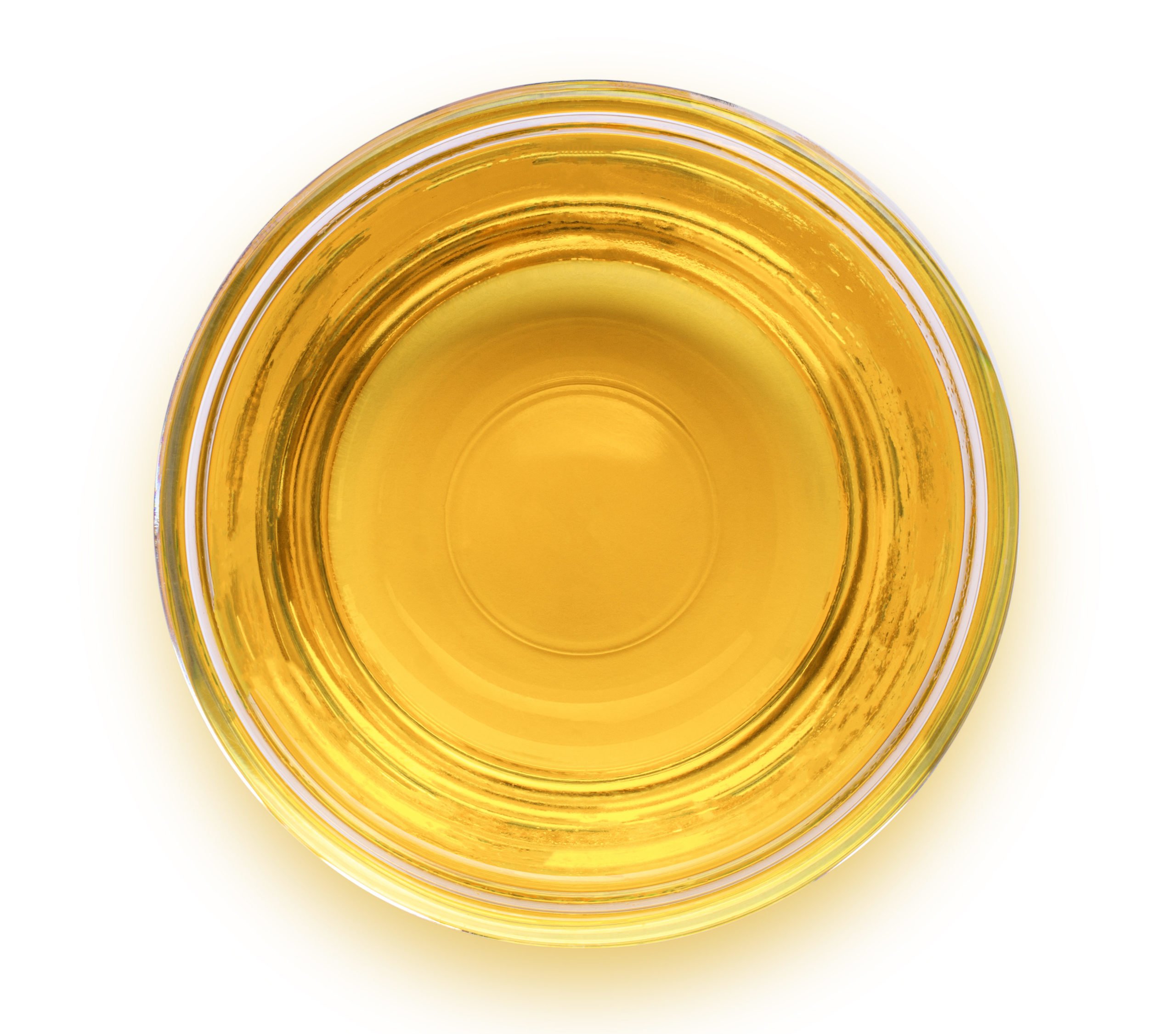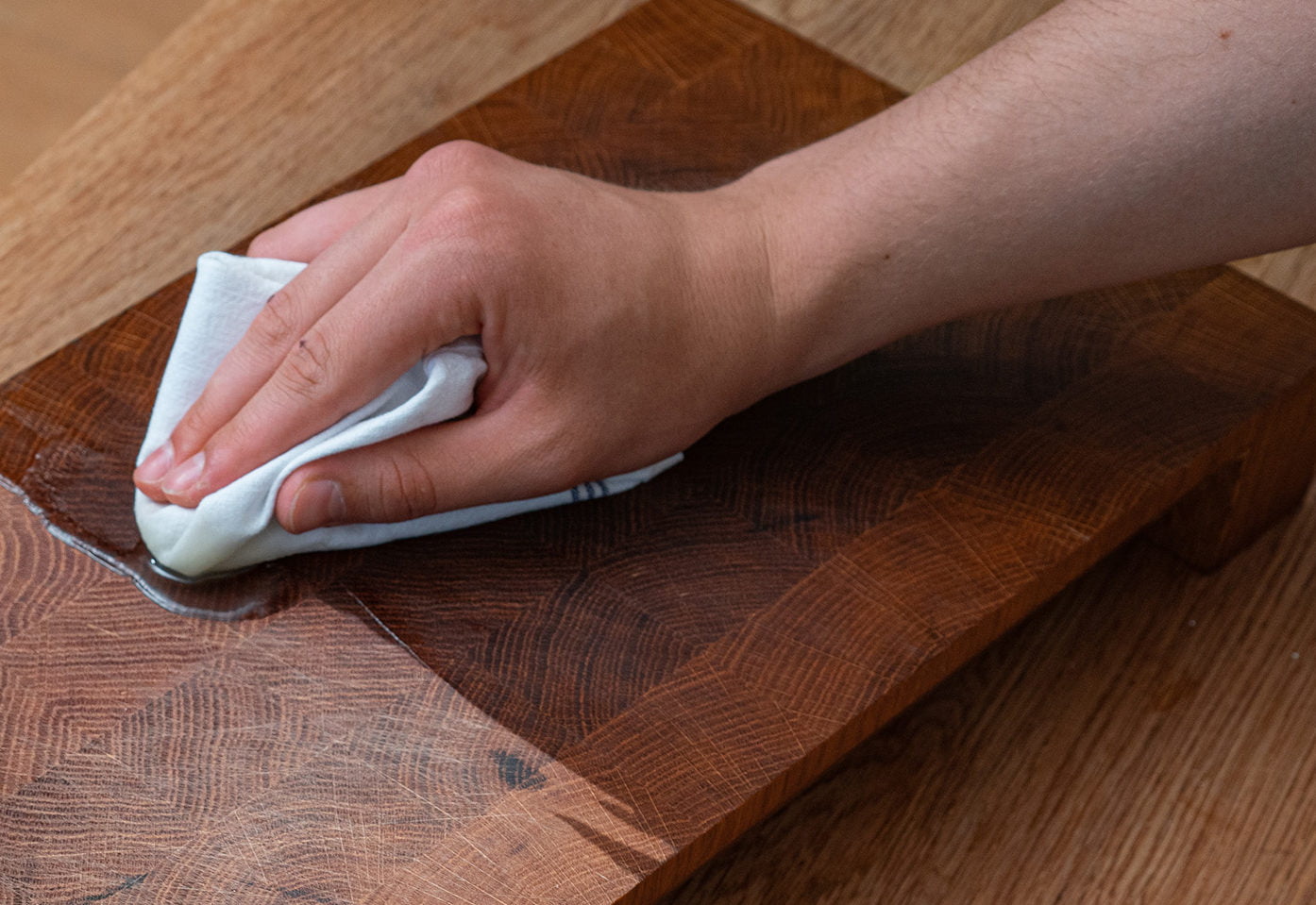 The wood oil works by penetrating deep into the wood and protecting it from wind, weather, sweat and other substances. It also highlights the wood texture and gives the workpiece a beautiful sheen.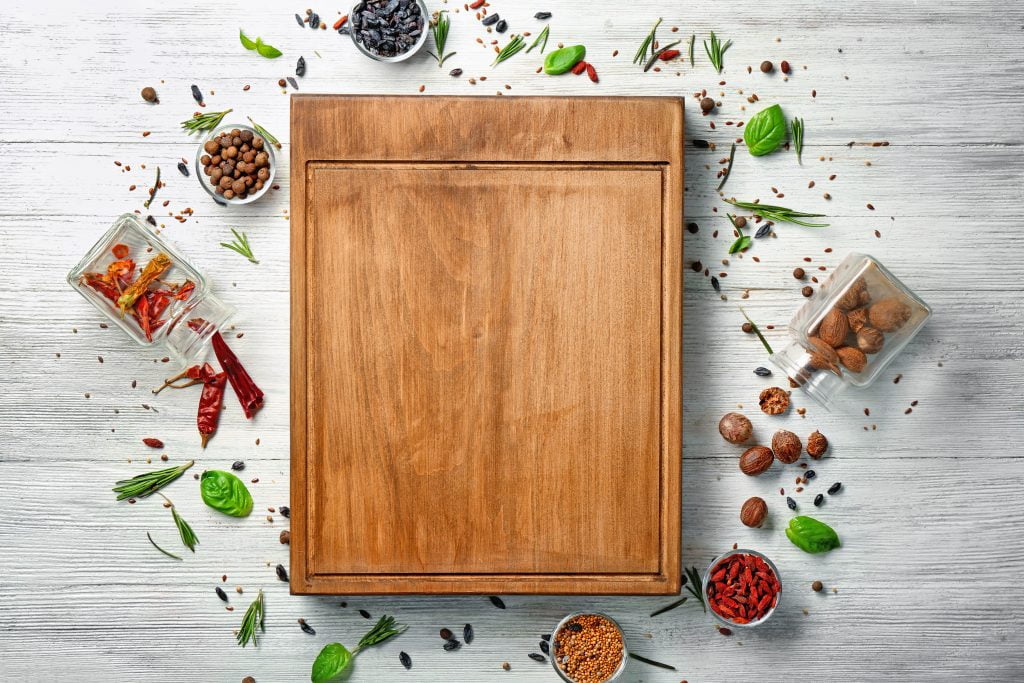 Since only natural ingredients like Oilseeds find their way into the wood oil and we no synthetic chemistry you can safely apply the wood oil to cutting boards and wooden furniture, even without gloves and breathing protection
By dispensing with chemicals, our products have several advantages over synthetic products:
absolutely food safe and therefore non-toxic
fire up the wood grain very nicely and strongly
Contact with food (e.g. cutting boards) is possible without any problems
ideally suited for children's toys
Children can use oils under adult supervision
odorless and free of toxic fumes
can be dosed sparingly
fast drying time compared to other natural oils
Significantly lower risk of self-ignition of the rags / cloths
very long processing times (pot life) possible without sticking
cannot stick to the wooden surface
Simply rub off too much care products with kitchen paper
Wood oil is extra thin and penetrates deep into the capillaries of the wood
Gloves or respiratory protection are not required
Wood treated with HeliaCARE -wood- is compostable
100% biodegradable
Questions and answers compiled in the FAQ
---
Through several years of tests, we were able to find out which oil seeds have to be mixed specifically in order to get the desired effect for each HeliaCARE product. This also enables us to achieve fast curing and drying without additives.
---
Our products can easily be applied to surfaces that have already been treated with other oils. Sand painted surfaces beforehand.
For over 30 years we have been running our own farm in Bavaria for organic cultivation, research and optimization of oilseeds with a professional oil mill in order to be able to produce organic oils ourselves. HeliaCARE products come regionally from a single source and offer the highest quality. The oil seeds used have BIO certifications.
The HeliaCARE wood team
---