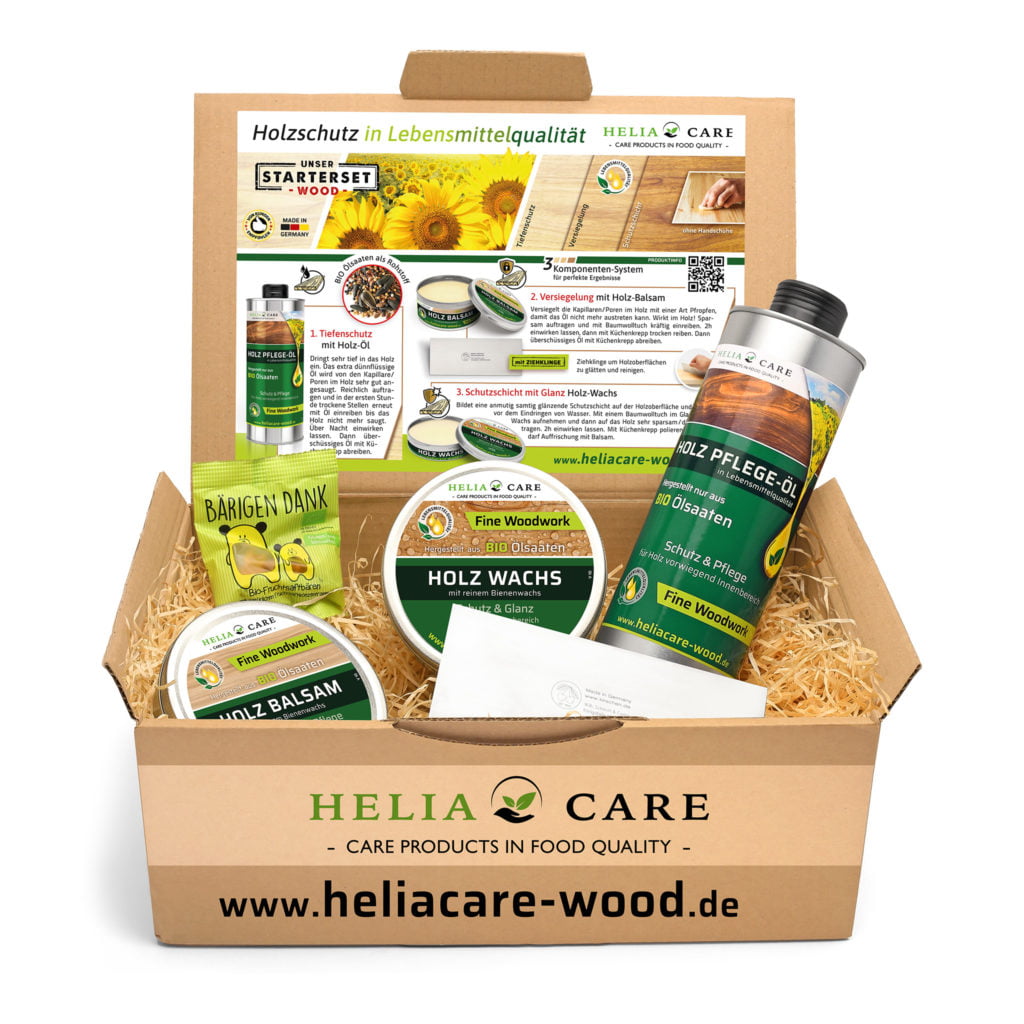 StarterSet - BIO wood care in food quality
for woodworkers

YES - All woodworkers love to use natural wood. The one to realize his handicraft projects, the other uses wood for furniture construction as well as for kitchen worktops or the commercial production of cutting boards.
This Starter set contains everything to care for wood in a natural way and also to protect it hygienically. The unique thing is: everything without the addition of chemicals - only pure natural products (incl. 10 Euro voucher for repeat orders of oil, balm or wax..-)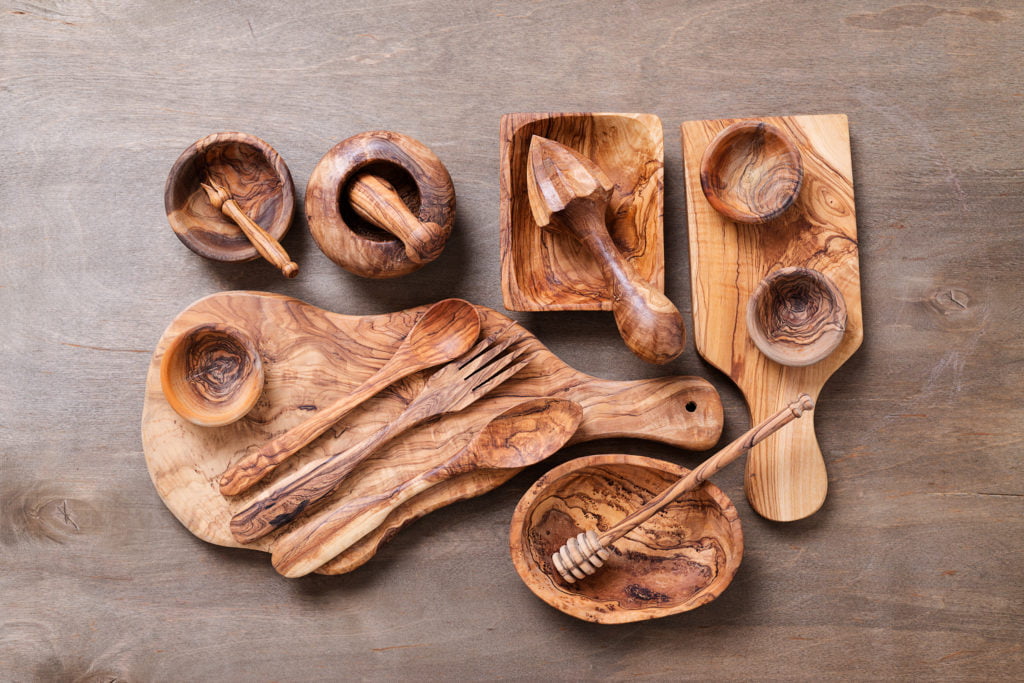 If you want to treat your wooden workpieces healthily with oil, balsam or beeswax, and still in absolute organic quality without chemicals, this starter set contains everything. Also ideal as a gift for every wood lover.
HeliaCARE
3 component surface care

---
HeliaCare has developed a new BIO wood care product in food quality!
No unpleasant smells, no solvents, no gloves are required when applying and children are welcome to help. There is nothing unhealthy in this package.
The gift package contains our StarterSet, consisting of a 3-component system that is optimized for perfect wood treatment. For indoor and outdoor. The individual quantities are coordinated with one another. Ideal combination to test HeliaCARE -wood-. In the gift package, the individual components are nicely wrapped in black tissue paper and a nice card is enclosed. The box looks high quality when it arrives. Open up, get started - enjoy the beautiful result.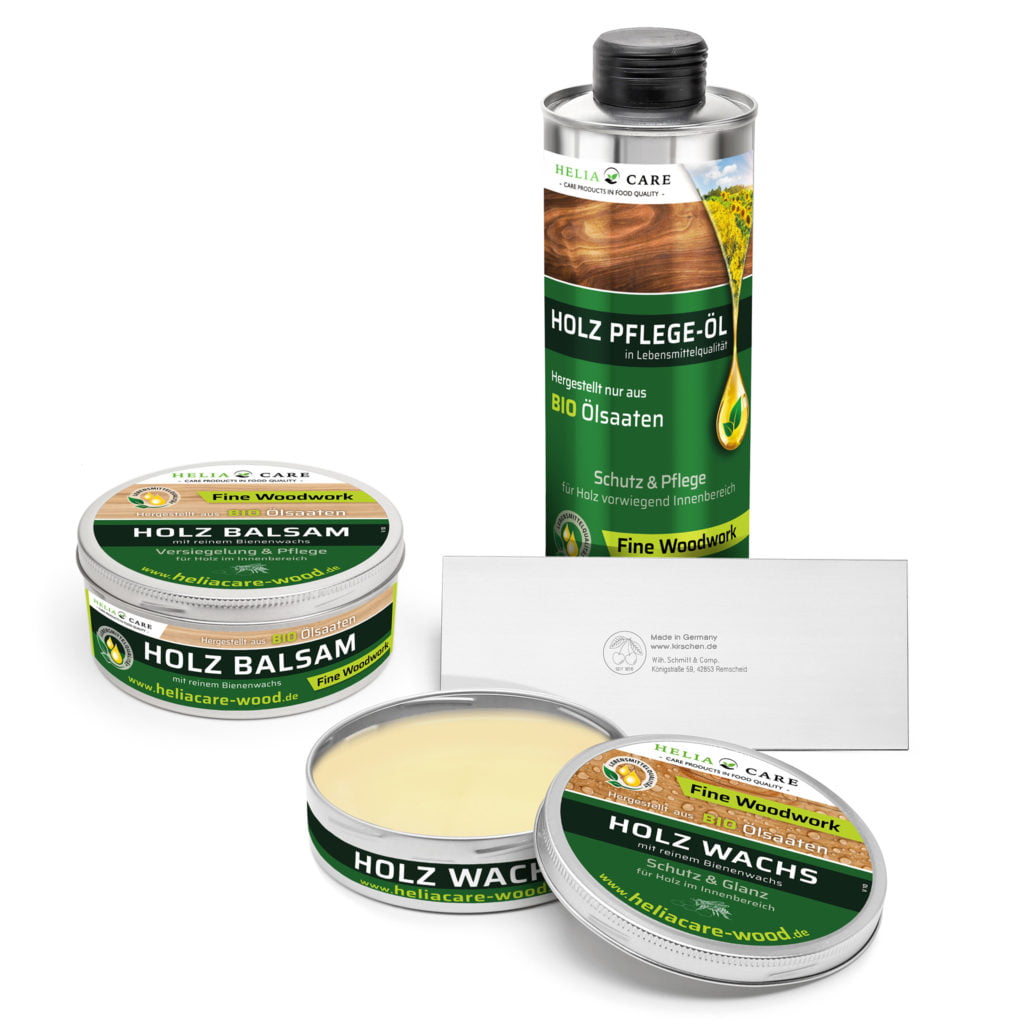 Included in the set:
1 can of PREMIUM wood care oil "Fine Woodwork", 500mml
1 can of wood balm, approx. 300m
1 can of wood wax, approx. 150ml
1 cherry brand scraper
1 voucher 10.00 euros for reorders in this shop
(Coupon only included with orders here in the shop)
The wood samples and cutting boards shown in the photos only show how the products make the surface appear shiny, but are not included in the package.
Benefits of HeliaCARE wood care gegenüber herkömmlichen, synthetischen Pflegeprodukten:
- absolutely food safe and therefore non-toxic
- fires up the wood grain very nicely and strongly
- Contact with food (e.g. cutting boards) is possible without any problems
- ideally suited for children's toys (saliva)
- Children can use oils under adult supervision
- odorless and free of toxic fumes
- economical dosage (please apply balm and wax thinly)
- quick drying time compared to other natural oils
- very long processing times (pot life) possible
- cannot stick to the wooden surface
- Wood care oil is extra thin and penetrates deep into the capillaries of the wood
- The balm seals the end of the capillaries in the wood like a plug
- The wax acts as a protection on the surface and brings a velvety shine
HeliaCARE only produces sustainably in Germany and mainly uses regional raw materials.
Make your loved ones happy with this package,
Your HeliaCARE team.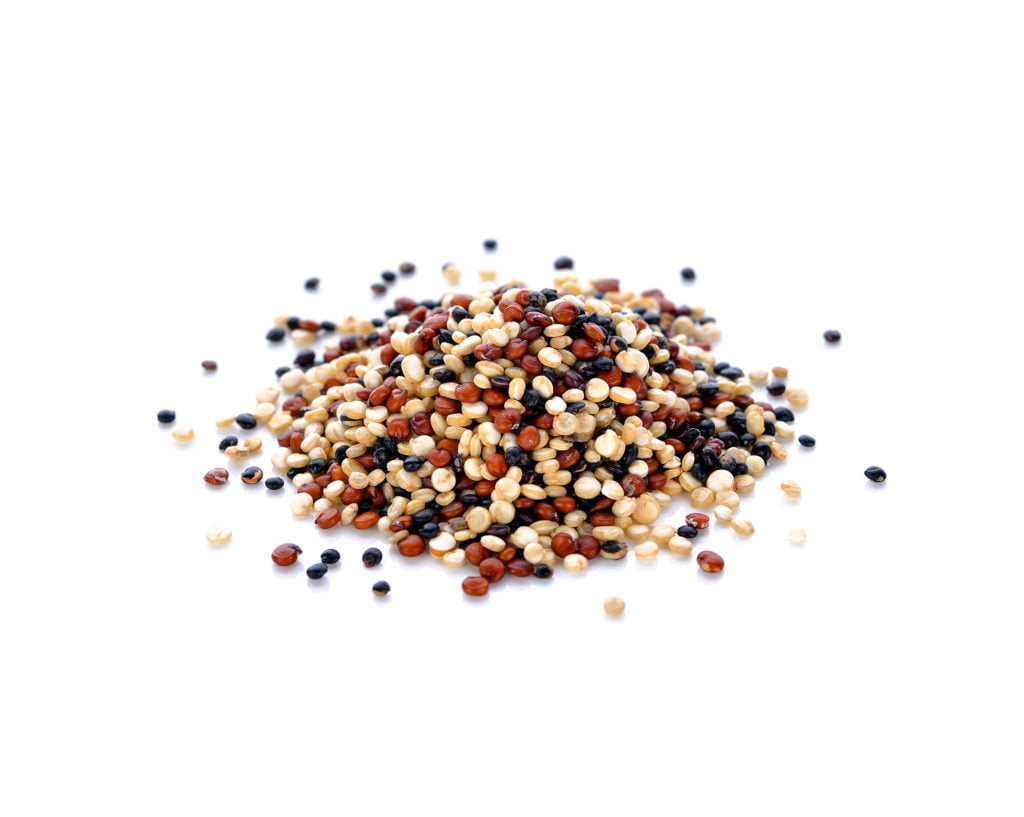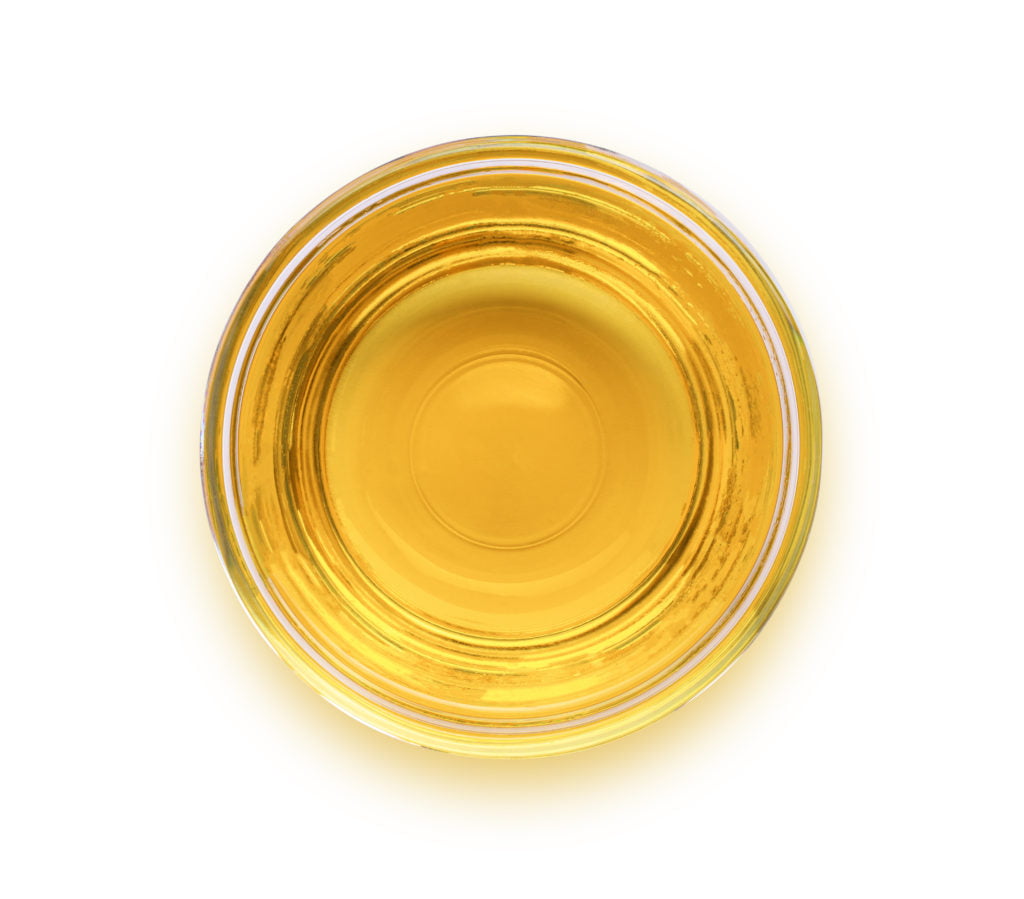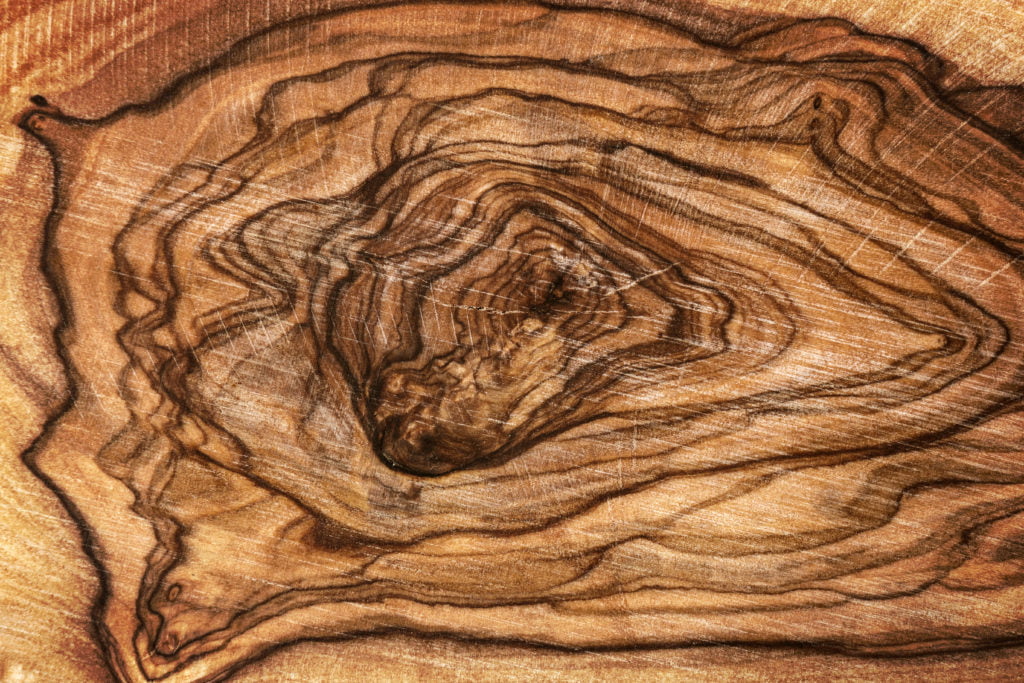 ---
----- SHOP —————
Order the wood care gift set for your loved ones here in our shop
(enthalten ist zusätzlich ein 10 Euro Gutschein für Nachbestellungen von Öl, Balsam oder Wachs)
---