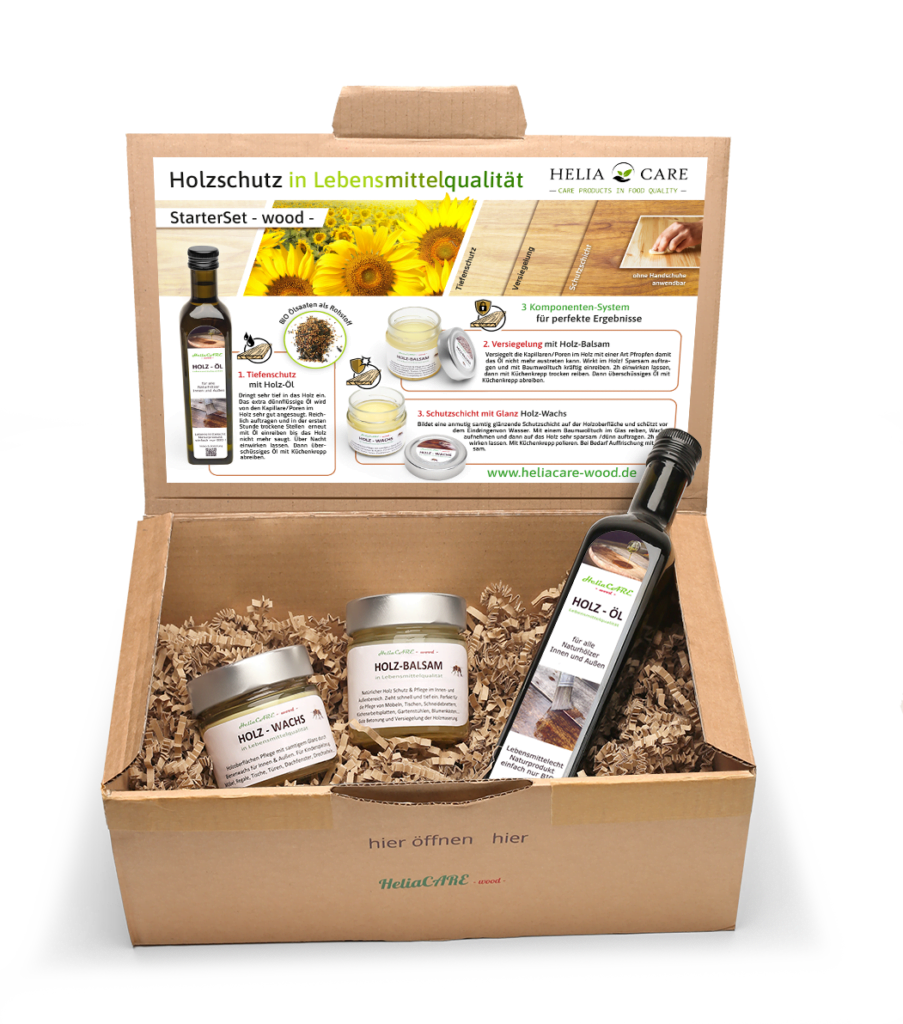 The HeliaCARE -wood- StarterSet is your ideal introduction to healthy and sustainable woodworking! It contains everything you need to protect your wood from rain, moisture, wind, dryness, sweat and the weather.

It consists of a HeliaCARE Premium wood oil, one Premium wood balm and one Premium wood wax - a 3-component system, also tailored to the quantities, for complete and natural wood care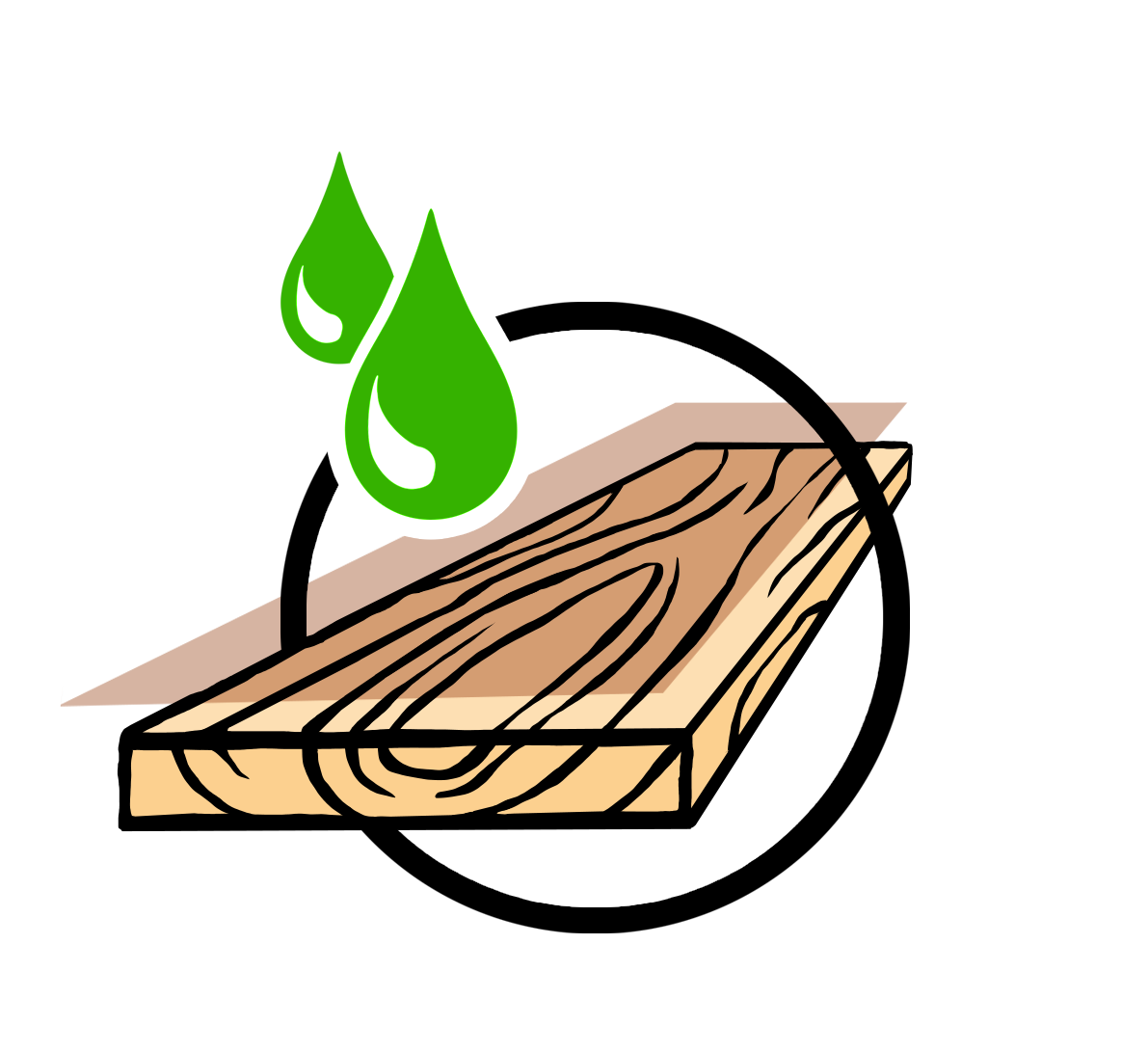 Wood oil
The extra, very thin HeliaCARE wood oil is applied first, is absorbed deeply into the wood and fires powerfully. This protects the core of the wood from the forces of nature and emphasizes the grain.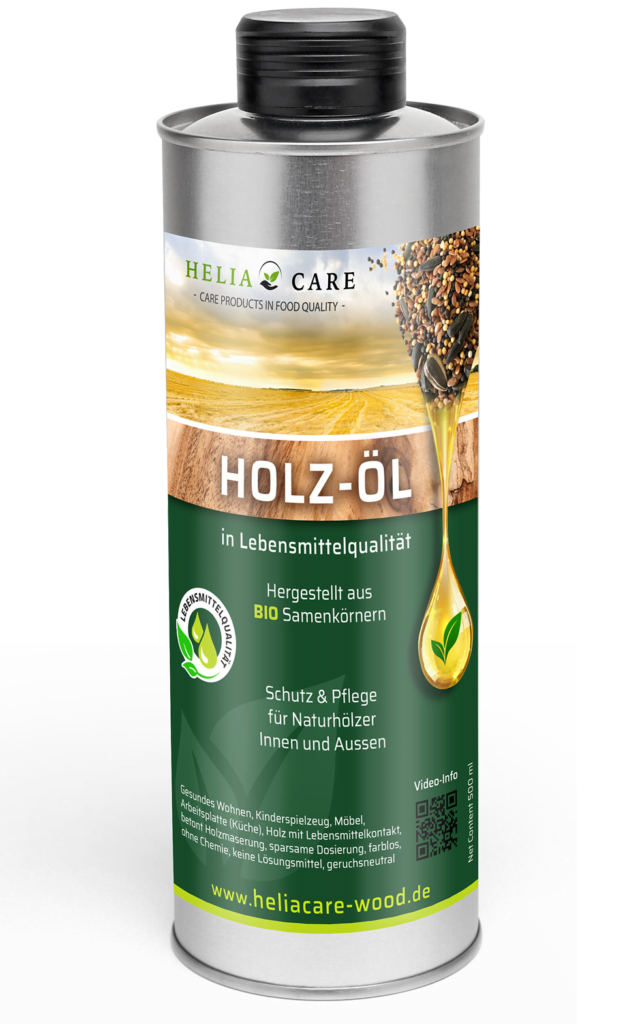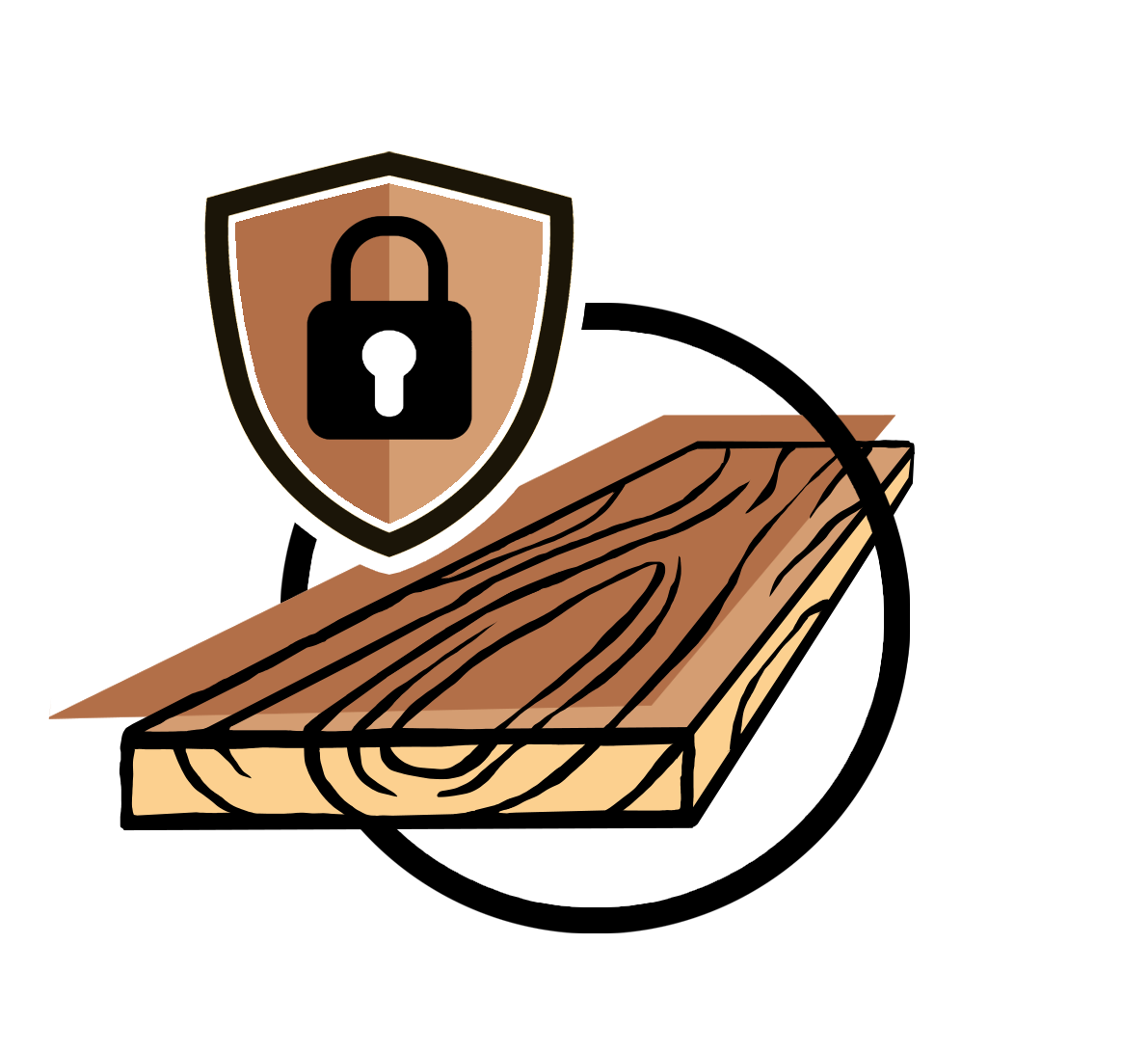 Holbalsam
The balm works in the wood and closes the pores so that the oil cannot be washed out. The special recipe allows the thin oil to be sucked into the pores through capillary action, taking some wax with it and thus sealing the pores from the inside: water, meat and vegetable juice, sweat and saliva can no longer penetrate.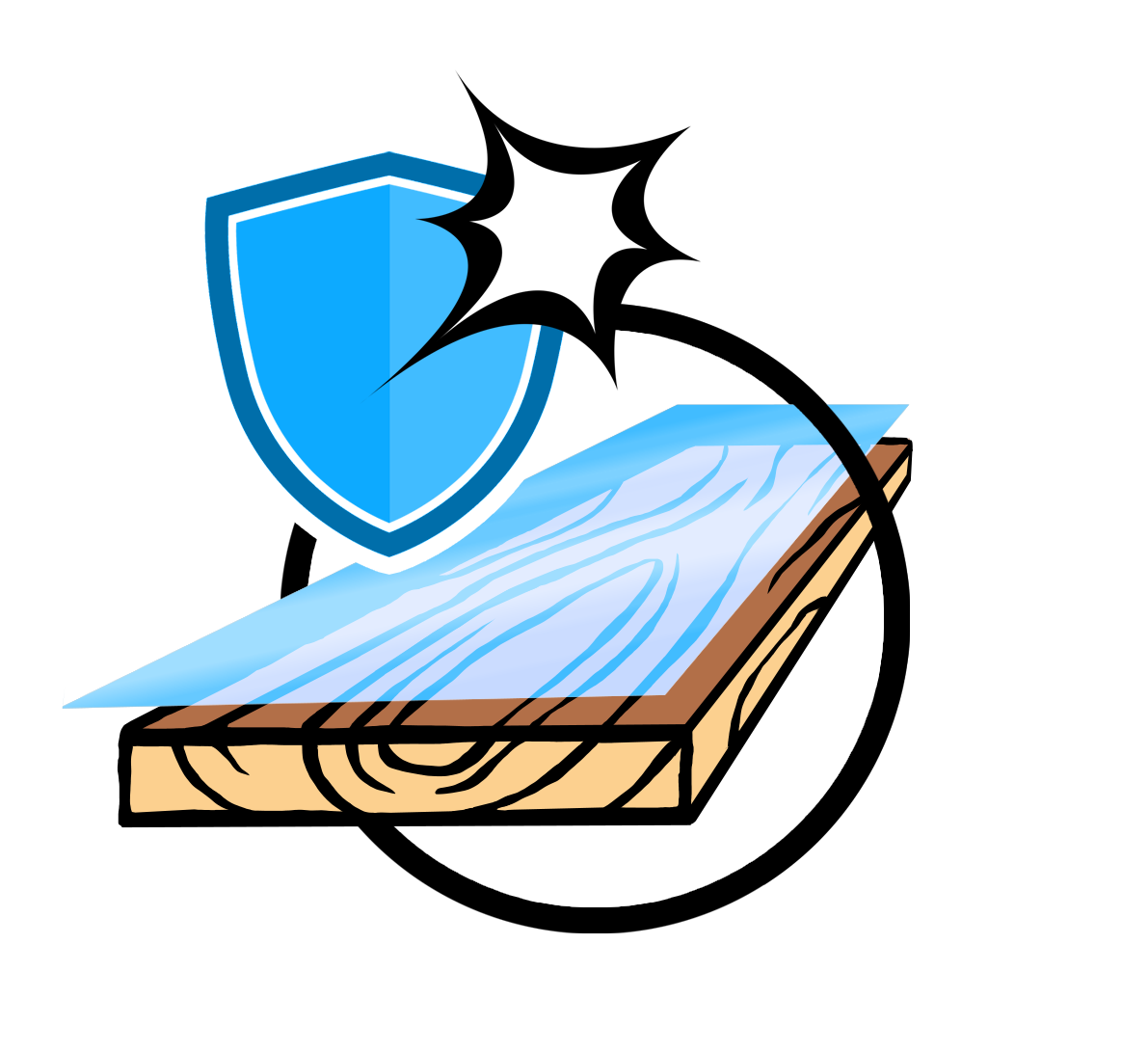 Wood wax
With the HeliaCARE wood wax as the last step, a protective layer is applied to the wood, which protects against mechanical stress, lets water roll off and offers a velvety shine. This final touch rounds off your wood protection and highlights the wood grain again.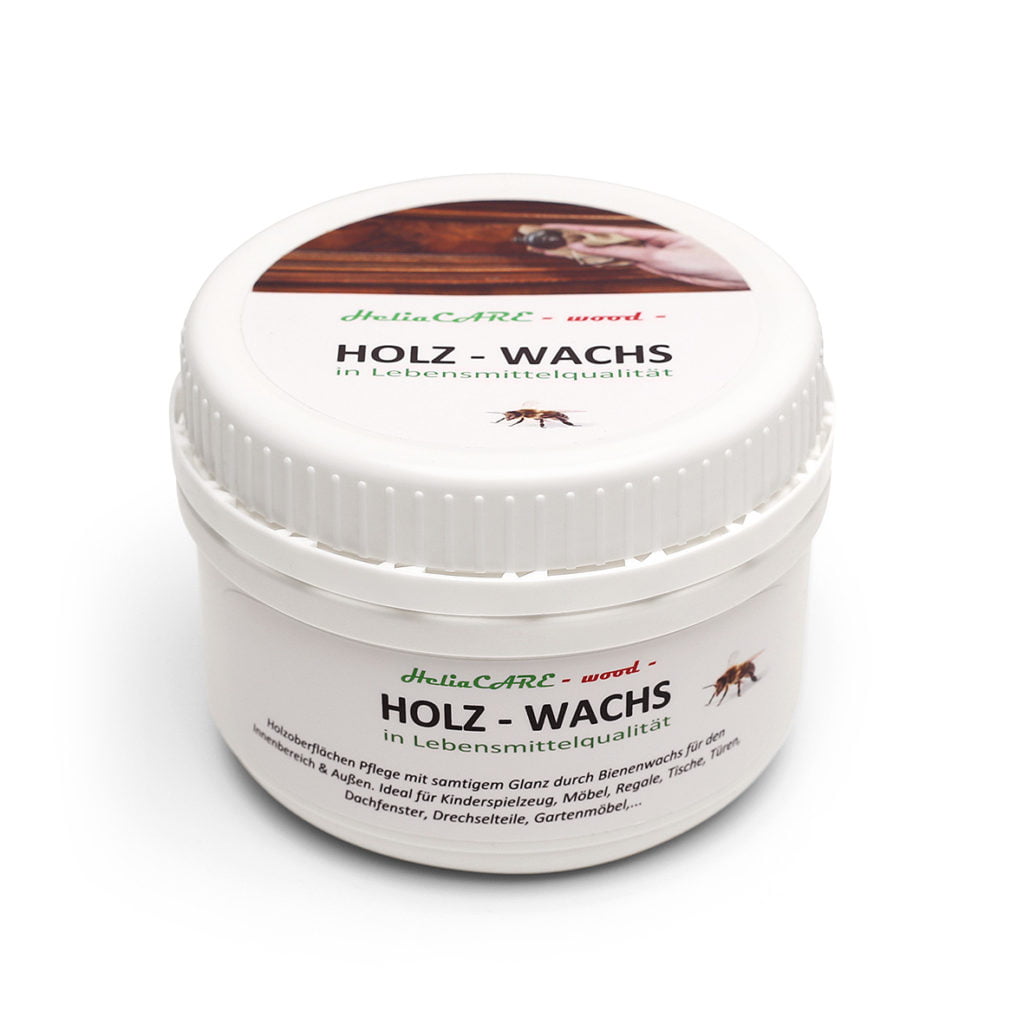 Our HeliaCARE wood products only exist as raw materials in food quality without solvents. Specially selected and selected batches of BIO oilseeds (linseed, camelina, mustard seeds, ...) from predominantly German organic cultivation are used as raw materials, and in our own Oil mill Cold-pressed processed under state controls. They are therefore absolutely harmless for healthy living, children's toys as well as objects that come into contact with food and absolutely odorless. No gloves are required for processing. Made in Bavaria, Germany.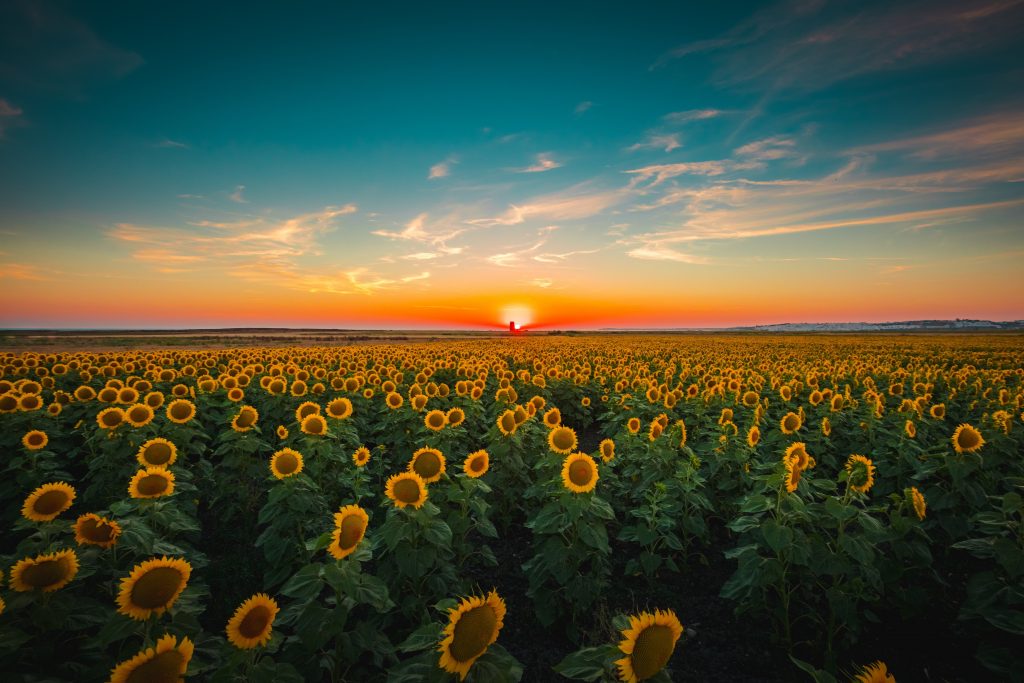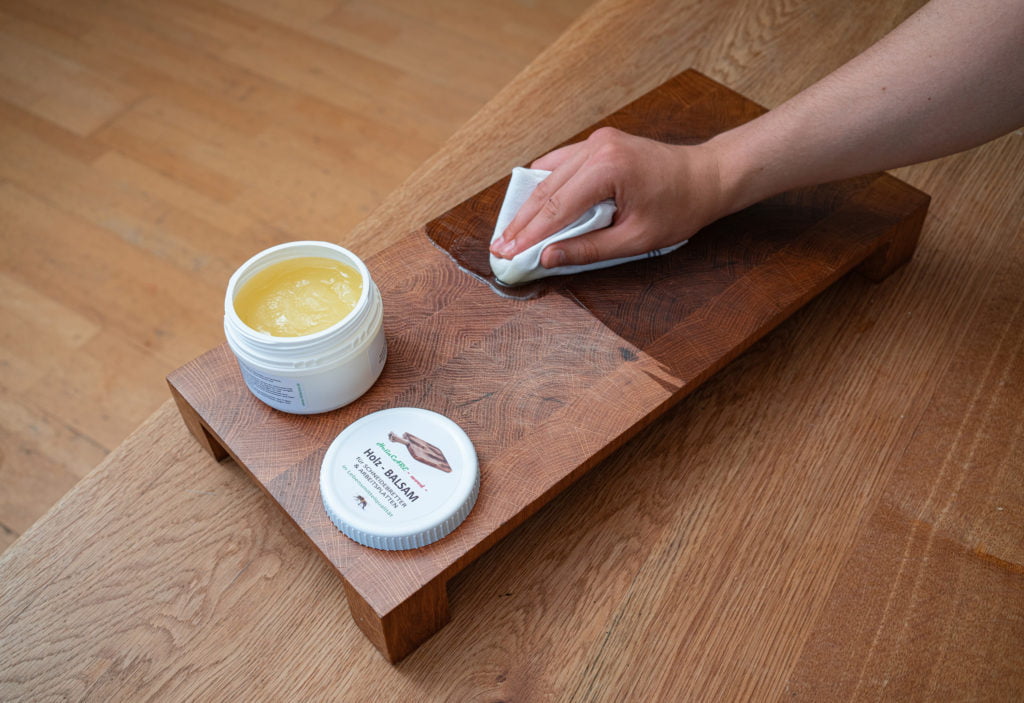 Regardless of whether it is a cutting board, chest of drawers, a cupboard or your own wooden construction, with the HeliaCARE -wood- StarterSet you can protect your wood and let it shine in new splendor. There are no toxic fumes or unpleasant smells, as we do not add any synthetic chemicals or mineral oils. In addition to our natural oils, we also add real beeswax, which securely seals your wood. We thank you that by purchasing our products you are protecting the environment and contributing to a sustainable approach to nature.
Questions & answers about HeliaCARE -wood- are answered here
---