Of the HeliaCARE Premium wood balm with beeswax (derived from the USA from "Wood-Butter" translated also by many as wood butter) is a product that combines wood oil and wood wax in one product to work efficiently, and is also an excellent furniture polish with beeswax .
The wood balm is a new type of natural product that has been sustainably developed with the approach "by nature - for nature". It protects your wooden workpieces, garden furniture, cutting boards and countertops. Whether inside or outside. The wood balm creates a wonderful accentuation of the wood grain with a slightly silky matt sheen.

For the production we use specially selected and selected batches of oilseeds from predominantly German certified organic cultivation. We press these in our own oil mill under strict quality assurance controls into a particularly valuable wood oil. This wood balm is created when mixed with pure beeswax.
The product consists only of raw materials in food quality and is therefore absolutely harmless as a natural balm for children's toys and for objects that come into contact with food. Our HeliaCARE -wood- products contain no solvents either and so can not evaporate unpleasantly. Ideal for furniture in closed spaces. Of course, it is also absolutely odorless.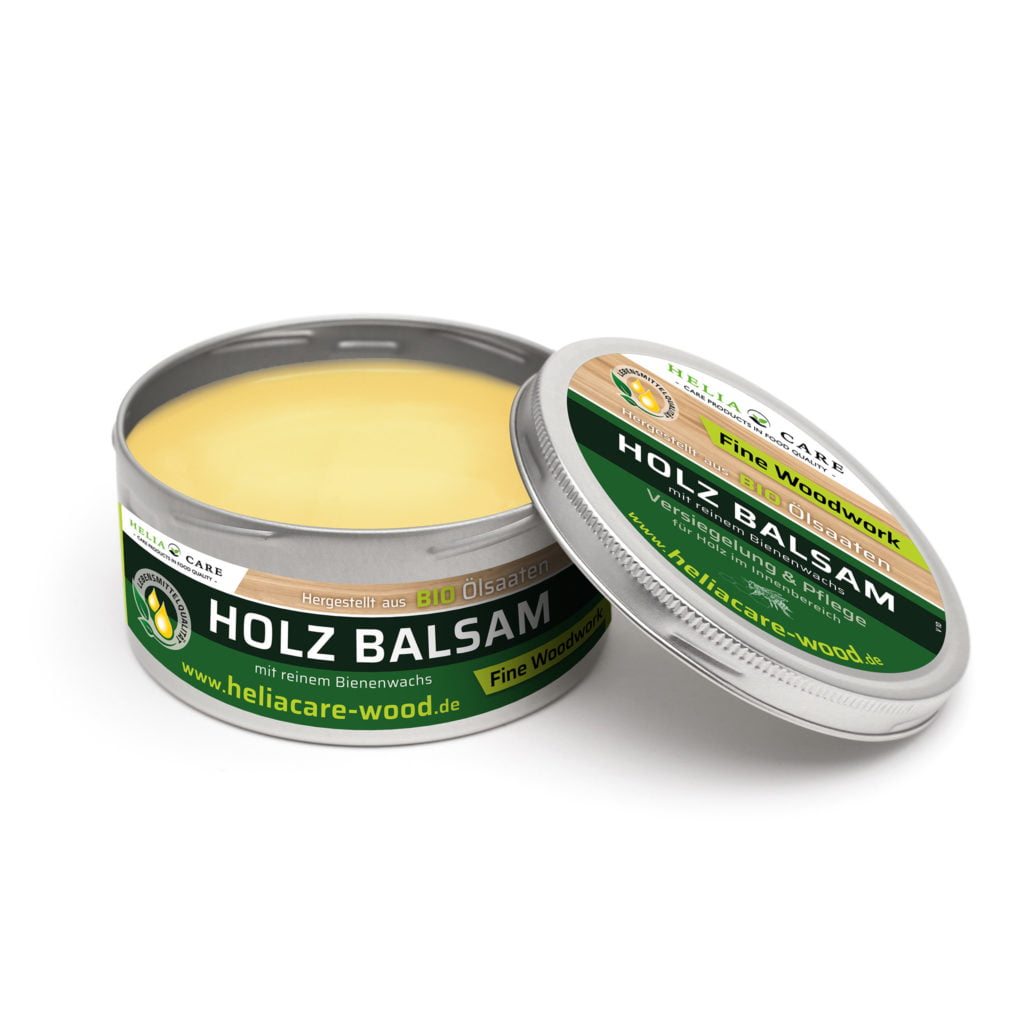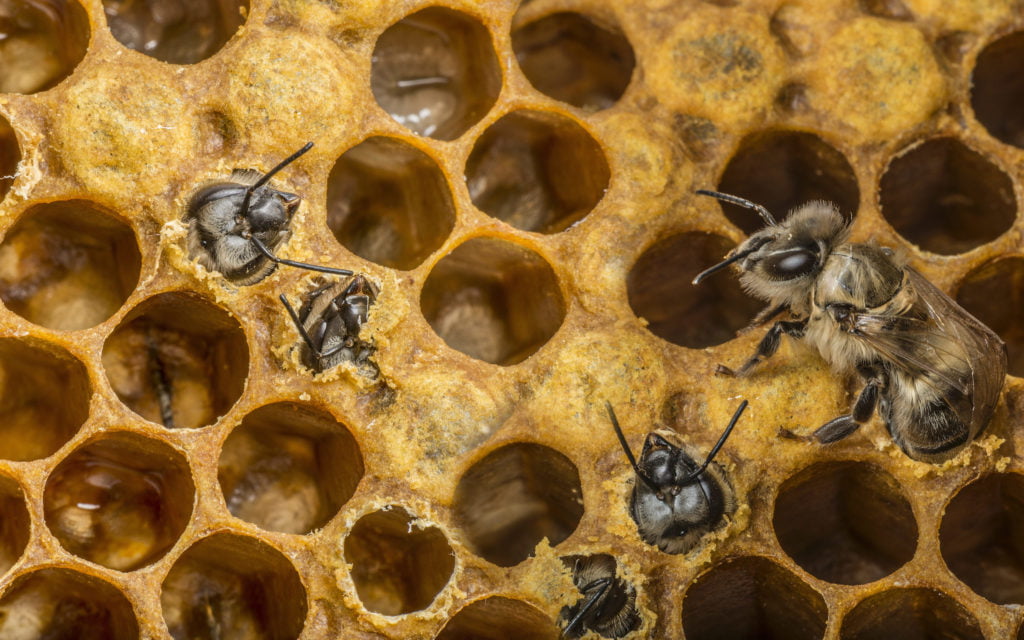 Using a special process, we were able to get into the beeswax a very thin oil work in, which sucks into the surface of the wood after application and takes some wax with it. The pores of the wood surface are literally sealed with a wax plug. As a result, water, meat juice, sweat and saliva can no longer penetrate.
Made in Bavaria, Germany!
The basic idea behind HeliaCARE wood protection products:
Almost all wood protection & care products on the market have been developed for commercial use. This led to more and more unhealthy substances being added, especially Siccativesto achieve faster curing times.
In the many supposed "BIO" products, mineral oils are used and then advertised as food-safe - only mineral oil is just crude oil. It was our concern to develop a completely healthy wood preservative, made only from organic certified agricultural raw materials, which is not only food safe but also corresponds to food quality. Our 30 years of experience in our own organic organic cultivation combined with our own oil mill have given us the opportunity to find the right ones from the many different varieties that are available for every oil seed. After the oils have been pressed, we use a gentle process to remove all substances that are a hindrance to wood protection. Of course, it would be much easier to add some chemistry, but we guarantee that we won't.
Answers to your questions in our FAQ
---
(*) The term "wood butter" is translated and derived by many woodworkers from the term "wood butter" from the USA, and is now also increasingly used in German-speaking countries. It describes a wax / furniture polish with a spreadable consistency. But it has nothing to do with butter as a food.