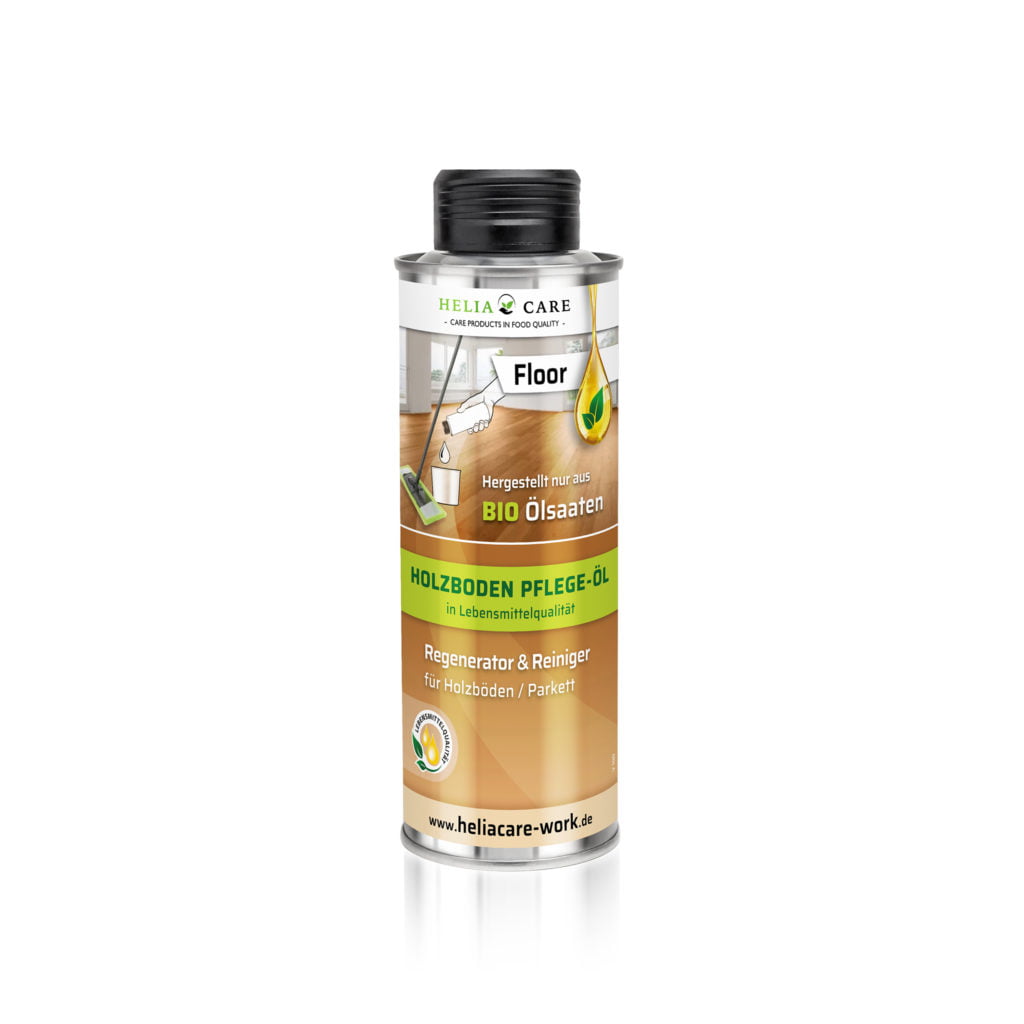 The natural oil it contains gives back to the floor what was removed by the cleaning agents during wet cleaning. The floor cannot dry out and retains its original velvety shine.
---
Advantages:
– Ideal care for all real wood floors (parquet, planks) without any additional effort
– also suitable for non-wood floors (laminate, stone, cork, terracotta,..)
– absolutely odorless
- without solvents, without synthetic additives - pure vegetable product
– All ingredients are ECO certified
- Food safe and food grade
– Contact with small children or pets harmless
– simply add to the cleaning water
– cannot stick
– Compatible with all surfaces
– maintains and regenerates in one step
– Processed in our ECO-certified company in Germany

---
Suitable for the following floors:
Optimized for:
Real wood floors: Parquet, floorboards and other real wood floors oiled or embedded
Well suited with reduced dosage for:
Laminate: lacquered or with plastic coating
Cork floor: please try it on an inconspicuous area first
Natural stone floors: if they have a slightly rough surface (otherwise there is a risk of slipping)
Flow: terracotta floors with a rough surface.
Not suitable:
For all hard floors with very smooth surfaces such as bathroom tiles or ground and polished stone floors because of the risk of slipping. With cork floors, due to the variety of different products, please try them on an inconspicuous area beforehand (many customers use HeliaCARE on cork floors).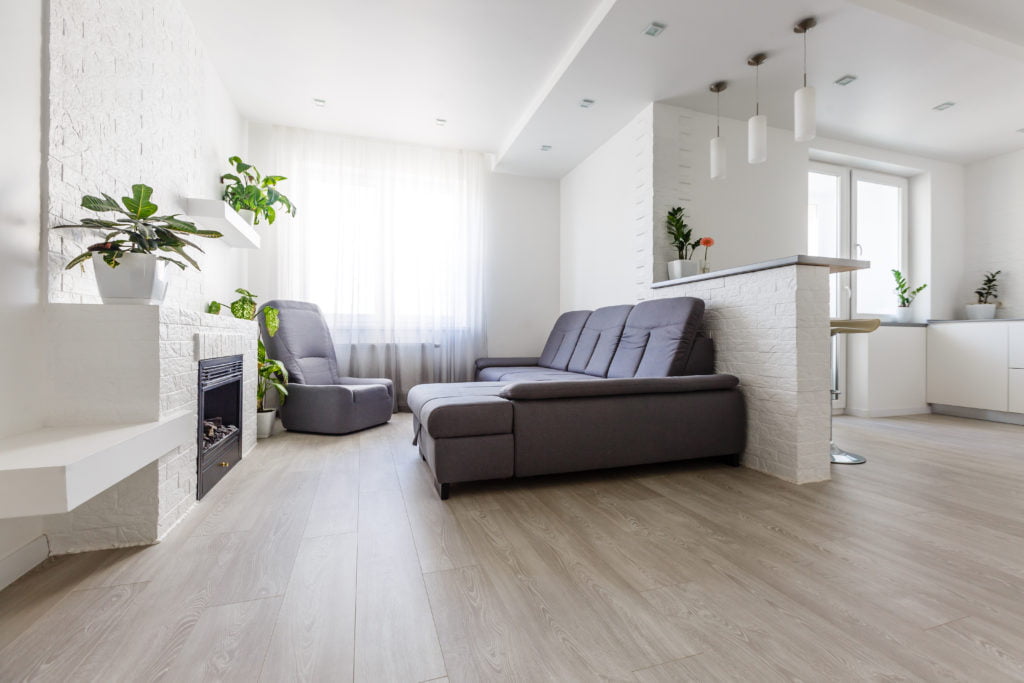 ---
Mode of action:
With oiled real wood floors, which is what the product was developed for, the wood oil is washed out of the wood over time by wet cleaning. The floors become "dull" in appearance and lose the protection due to the lack of wood oil. By regularly adding "HeliaCARE Floor" to the mopping water, the missing wood oil is replenished over time. HeliaCARE Floor can be used at the same time as a cleaning agent. In this way, the floor is oiled during normal wet cleaning without any additional work.
When using floors with lacquered, plastic or stone surfaces, the HeliaCARE Floor naturally cannot penetrate the floor. Therefore use less to avoid slipping. The floor regains a slightly fresh shine.
With open-pored floors such as cork or real terracotta, a slight sealing takes place.
---
Dosage:
This product works like a concentrate. 1 liter is sufficient for 2,000sqm to 3,000sqm. Simply add approx. 25ml (a shot glass) to the cleaning water. If the floor becomes slightly slippery, reduce the dosage.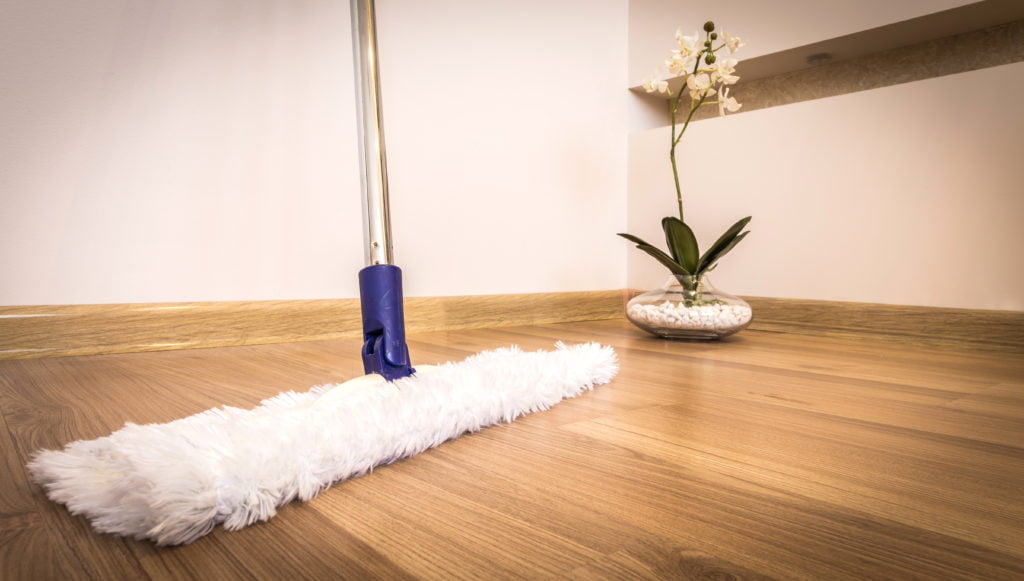 First application:
When first used on oiled, older real wood floors, the floor may immediately soak up the care product and the floor will not be evenly distributed. This can cause stains. No problem - simply repeat the application, add a little more care product and dip in the mop 1 x per square meter to absorb and apply sufficient care product. Slowly reduce the dosage for the next few applications to prevent the floor from becoming slippery.
Delivery:
In a sustainable metal can or from 5 liters in 100% recyclable 5 liter plastic canister.